I didn't actually visit Disney World for the first time until I was an adult. My husband and I went on a one day trip over to (then) MGM Studios the day after Thanksgiving in 2005. We came back and did it right a few years later when we celebrated our first anniversary in 2008. Since that anniversary trip, we have been back to Walt Disney World 21 times (and counting!) and Disneyland once. My family enjoys the numerous experiences a Disney vacation can offer, including different tours, festivals, and even many runDisney races!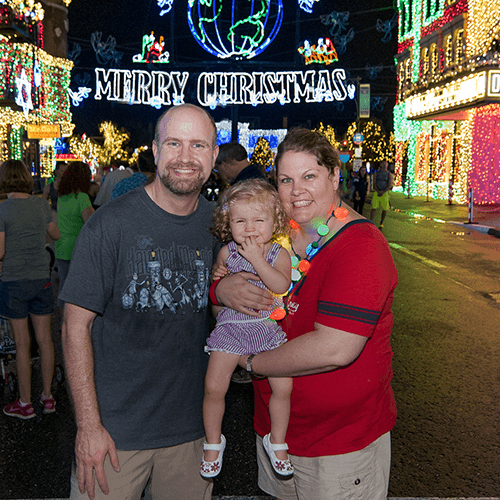 As a travel planner with Kingdom Destinations, I want to provide you and your family the same organized, thorough, and detailed planning I would do for my own vacation. I can answer questions you may have about tours, which shows to see, the best places to watch the parades, or the best picture spots in the park. Don't have time to make dining or FastPass+ reservations? Let me do that for you! Are you interested in a runDisney race? I can prepare you for what to expect, including training programs to help you do your best during the race. Whether it's your first trip, or your 21st trip, I will do my best to make this vacation the most magical one ever!
You will receive exceptional customer service the moment your Disney vacation starts. Why not begin that experience with the planning process? Feel free to reach out to me at Carrie@KingdomDestinations.com.