Scotty & Shelley Scoggins
---
Hi. We're Scotty and Shelley and we are both graduates of the College of Disney Knowledge and proudly show off our graduation pins and certificates! And we're proud to be associated with Kingdom Destinations.
We've been visiting Disney multiple times a year for many years and we love to plan Disney trips along with our grown children (who still travel with us). We are Disney Vacation Club members and Annual Passholders.
We want to use our experience and passion for everything Disney to help you plan and have the most magical, memory-making, and fun vacation ever! We learn new things every time we go and we are constantly looking for great new things for you to do and experience.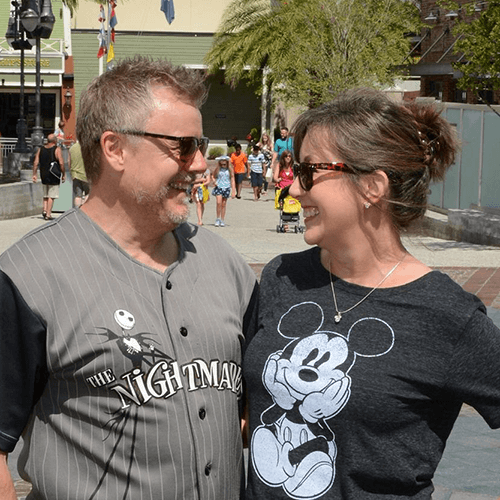 Having been to Disney as children ourselves, and travelling with our own children since they were small, we have a unique experience to share with you. As your family grows older, Disney gets better and better. Shelley often says "if you go to Disney and don't have a great time, you did something wrong." I love that because it's true.
Feel free to reach out to us to help you make some magic!
Scotty@KingdomDestinations.com
Shelley@KingdomDestinations.com
Book a trip with Scotty & Shelley