About Us
We are thankful you are considering Kingdom Destinations to be a part of your family vacation. We love helping our clients create memories that will last a lifetime.
We are your Gold status Authorized Disney Vacation Planners! This is an exceptional achievement that we have earned, with Disney, offered to a select group of Travel Agencies. This is something we are so proud about and so excited to be able to hold that title.
We have heard it said that "You can always make more money, but you can never make more time." We give your time back through our personalized vacation services. Let us replace the hours of phone calls and late-night planning with a custom itinerary specific to your family's needs. We build every vacation plan from scratch.
By the way – we will never charge you a planning fee when booking your vacation package. Ever.
Your vacation magic awaits. Let's get started today!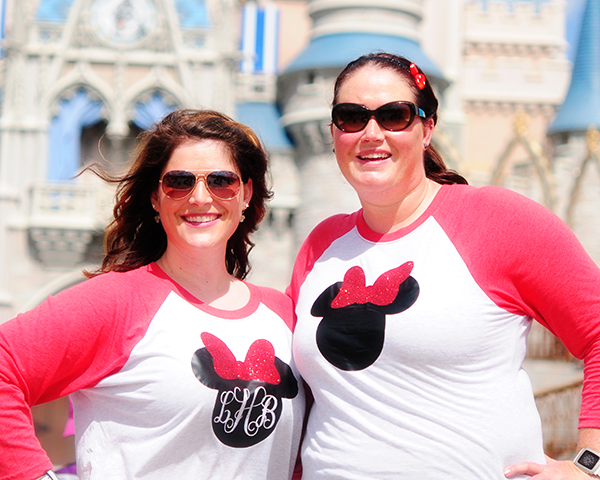 Lindsey and Jessica have known each other for many years. Lindsey's husband even officiated Jessica's wedding ceremony! Their love for Disney goes back even further. In fact, they each visited a different Disney Destination on their Honeymoons! Their love for all things Disney runs deep – and they've decided to share that love with you.
Lindsey and Jessica have a desire to help families experience the magic of Disney and beyond, by making travel affordable and memorable. It is one of their greatest joys to relieve the stress that often comes with planning a vacation. Travel should be fun – not a chore. Let Kingdom Destinations handle every detail for you.
Love what we do? Have any concerns? We'd love to hear from you! If you ever have any questions, please reach out to us. We are here to help every step of the way. Your Vacation Magic Awaits!
Email Lindsey: Lindsey@KingdomDestinations.com
Email Jessica: Jessica@KingdomDestinations.com