Hey! My name is Anessa and I am a God, family, and Disney-loving woman! I live in GA and have been married to my husband for 13 years. We are proud parents to two beautiful girls (ages 10 & 8), we LOVE to travel, and we LOVE all things Disney! I am the one my friends come to for help finding the best bang-for-your-buck when it comes to traveling. I have a passion for helping people plan amazing trips, and I will do all I can to find the best deal for you and your family. I would love to talk with you to find out your family's likes and dislikes, so we can plan the best trip around your needs, desires, and budget.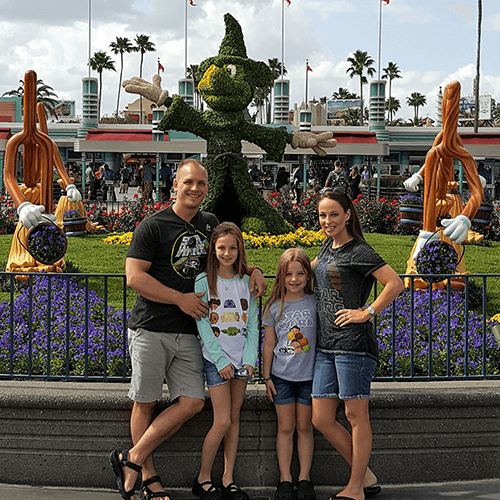 My family and I are big travelers, visiting 12 different places just last year! My husband and I believe it's not about having THINGS, it's about MAKING MEMORIES, no matter the destination. I would love to help plan a trip for you and your family so you can make your own memories that will last a lifetime.
Contact me for your free quote and to get started planning your next trip!
Anessa@KingdomDestinations.com