The Frozen Ever After Attraction and Sommerhaus did not disappoint. The attention to detail, the telling of the story and glimpse into the Norwegian culture…all were present!
There was only a 5 min, yes, you just read that right! It was not a typo. It was a 5 minute wait to meet the sisters, in their Sommerhaus, so we decided to go ahead and meet them and then head to the attraction.
The first thing we saw was a plaque on the wall. It was a royal invitation in honor of the day Princess Anna saved her sister, Queen Elsa, with an act of true love.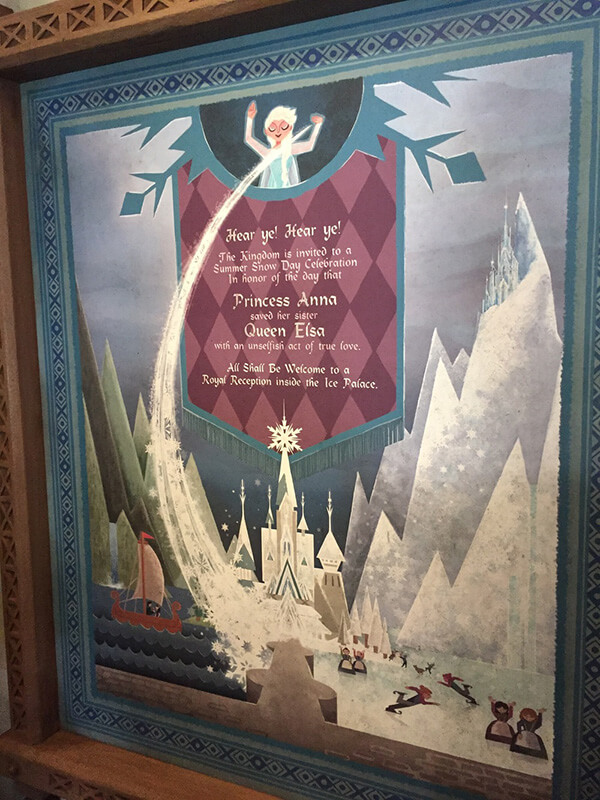 The next thing we noticed was the "nod" to Maelstrom, which although was not a favorite ride of mine…I loved seeing this. Disney does so well at remembering the magic of previous attractions and characters.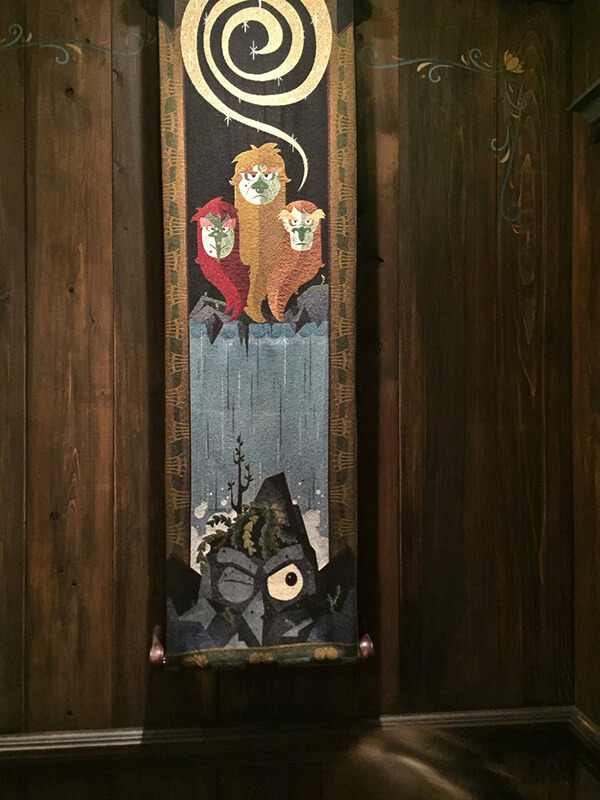 We were then ushered into the meeting room, where the sisters were waiting for us. They were as sweet as ever. Here is a glimpse of our time with them.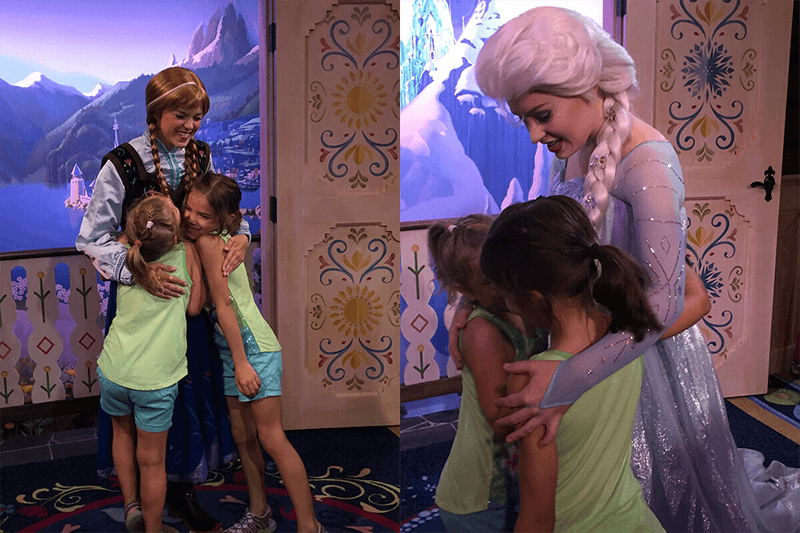 Next was the attraction we had all been waiting for! Frozen Ever After! We were all like "kids in a candy shop" as we waited for our turn to board.
The attraction is on the identical boat track as Maelstrom was. So, those of you who remember the ride, your boat is still turned around about halfway through and goes backwards through the final scenes. The attraction lasts about 5 and a half minutes, which is almost 2 minutes longer than Maelstrom. So, I know you came to see the glimpse into the attraction, so without further adieu….
The attraction begins with you coming through some beautiful ice crystals to be met by sweet Olaf.
Then you get to see the trolls and you will notice them re telling the story of Anna and Elsa.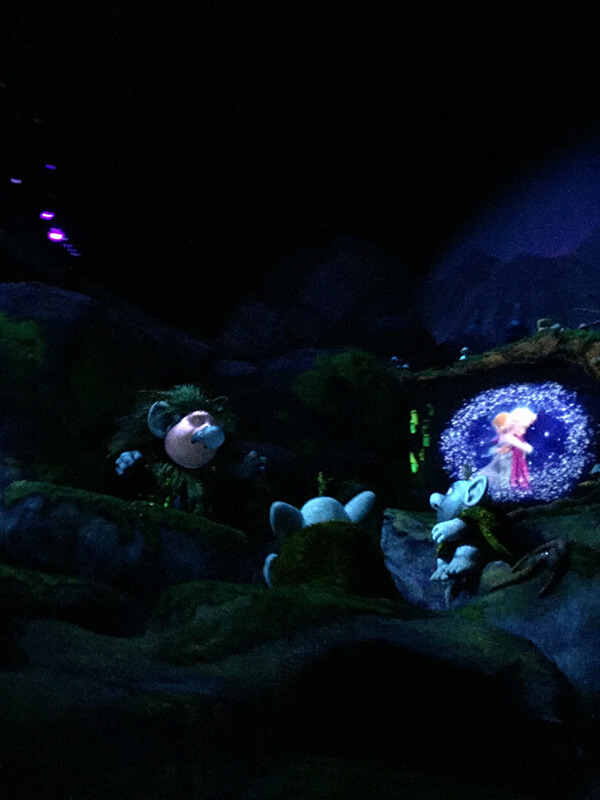 You then catch a look at Elsa's Ice Castle! Unfortunately, my picture didn't turn out too well….but I LOVED the snowflake that was present as well.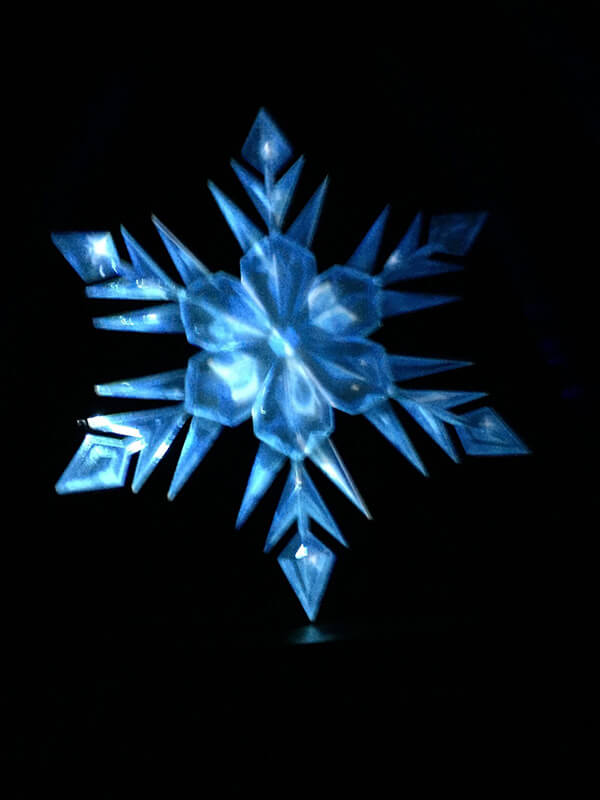 Anna and Kristoff were next.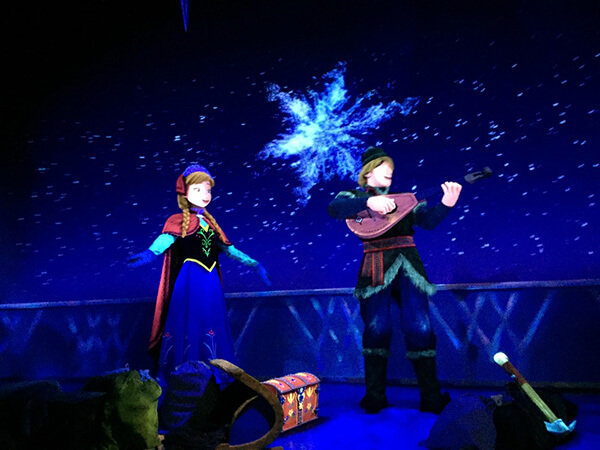 We then saw Elsa doing what she does best…showing off some of her magic! She also sang as well…can you guess the song?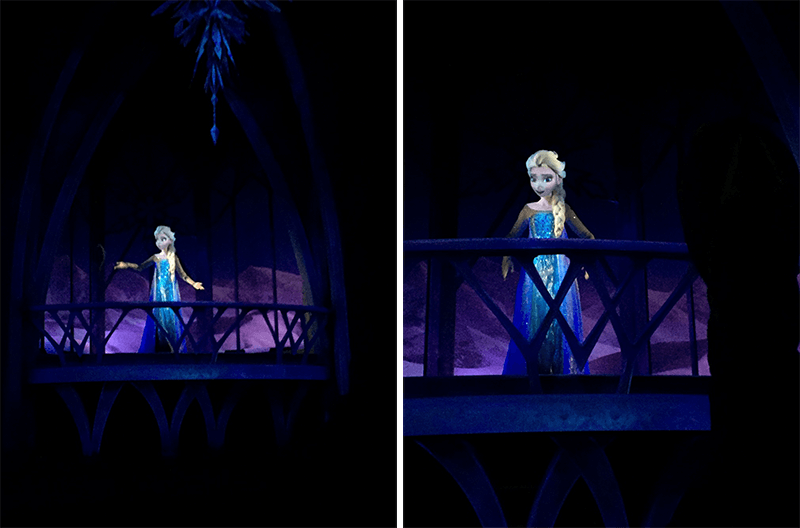 Even Marshmellow made an appearance! Just before you go down the little hill, he says "I'm Freeee!"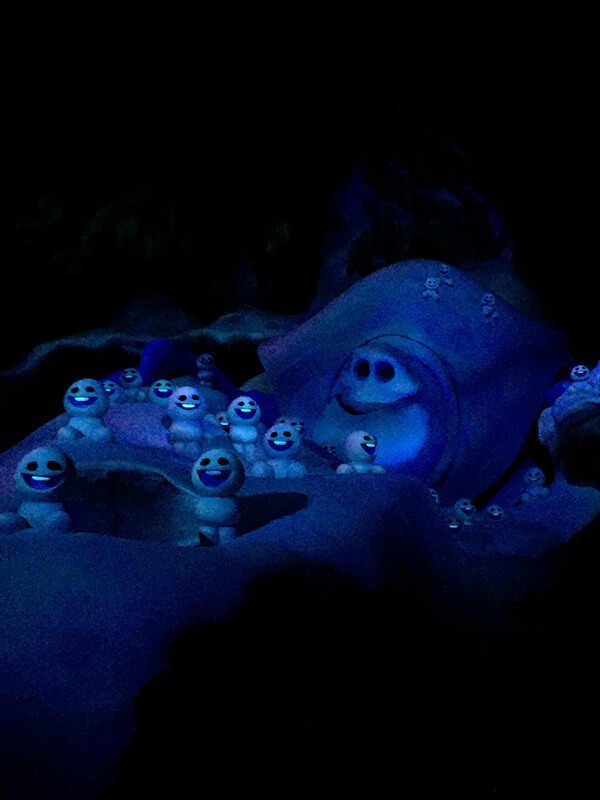 You then are brought to the final scene where Anna and Elsa are singing, along with Olaf, while holding hands.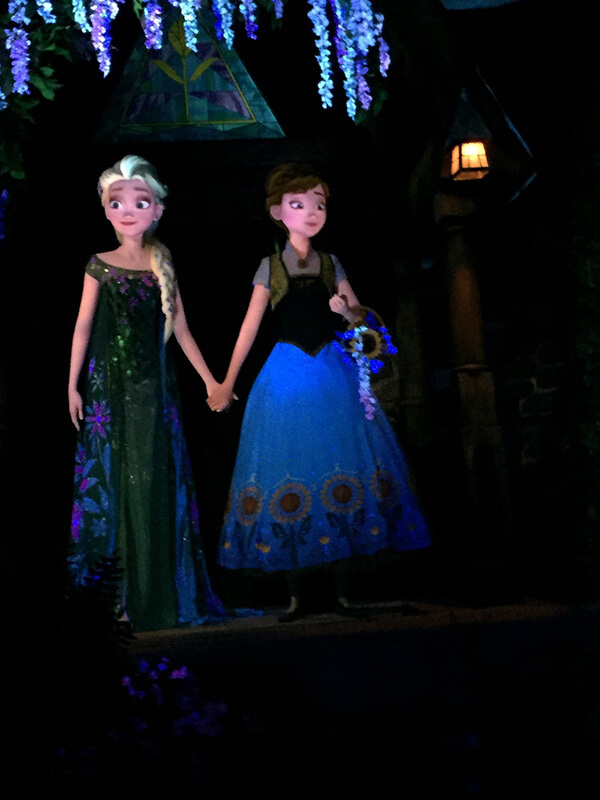 This was a fabulous ride and we enjoyed it tremendously! I can not wait to get back down there and ride it again!
Here are a couple tips for you, so you can ride this attraction with ease:
1. There is a FastPass option to this attraction. This is highly recommended as it poses the easiest option for you. However, these FastPasses are difficult to come by, so if you are not able to secure one then option #2 will also work just fine!
2. Epcot tends to let you in the gates a little before official "park opening." So, you can plan to arrive to Epcot about an hour to an hour and a half early and then be let in the park around 8:30ish. You would then want to head straight back towards World Showcase. Turn left, to head towards Mexico. You will wait here, at the bridge, until 9am, for the official "rope drop." The next country is Norway, which is where this attraction is. Head straight there. The attraction is behind the church, to the left. The Royal Sommerhaus is before the church, on your left.
Enjoy the ride and remember to soak in every detail and every bit of magic this charming attraction offers.
If you or someone you know is ready to begin planning your Disney Destination vacation, let me know and we will be more than happy to assist you. Remember, our planning services are FREE when you book your resort reservation with us. You can also rest assured that your reservation is in excellent hands. We specialize in all Disney Destinations and can't wait to put a little magic into your vacation because after all Kingdom Destinations is "where your vacation magic begins!"
Lindsey Holmes- Lindsey@KingdomDestinations.com